Investors in Pupils
Investors in Pupils recognises the school's ability to influence and develop areas such as behaviour, attendance, attitude, classroom management and organisation and induction.
We are all very proud of our achievement and would like to share some of the comments from the our report.
'Pupils can explain that learning takes place right through life - we are always learning'
'Pupils select the topics of the enrichment in their Key Stages through discussions. Nothing is off limits and staff are prepared to tackle any topics pupils want to investigate.'
'Shadowing Day - Four staff jobs were identified for pupils to shadow. Pupils were then interviewed and the winning applicant shadowed the member of staff for the day. The event was very successful and there are plans to repeat it next year.'
'Befrienders are a key role in school. It is a peer support network which provides a serivice for any child who feels they need someone to talk to. The Befrienders not only provide terrific support to other children in school, but also bebfit enormously themselves.'
'Lunchtime jobs are well established and help to create a safe and supportive environment at lunctimes. Peer learning mentors has had a significant impact on the attainment of specific children, both mentors and mentees. Young Leaders have facilitated focused, active play at break times. This initative has improved the opportunities for pupils at lunchtime and has also empowered the pupils who have the responsibility of a Young Leader. Web Wizards is also a new initiative where older and younger pupils work together and support each other to update their class page on the school website. This develops personal skills and knowledge, but also celebrates and shares work done by the pupils.'
'The school has a well established induction process for all adults in school and a Welcome Booklet for both Key Stages 1 and 2 to welcome pupils to the school.'
'One Governor explained that she was the Link Governor for class R & 1. She was delighted that she would be able to follow a class's progress throughout school.'
'Investors in Pupils, it was agreed, is completely embedded in school life and pupils are constantly consulted upon to move school life forward.'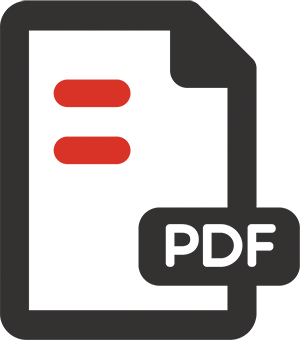 Roberttown reassessment report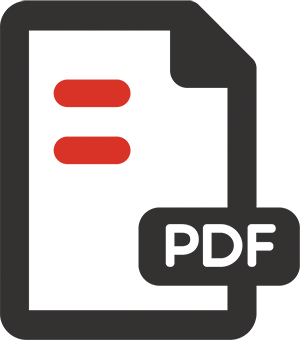 Roberttown reassessment pupil letter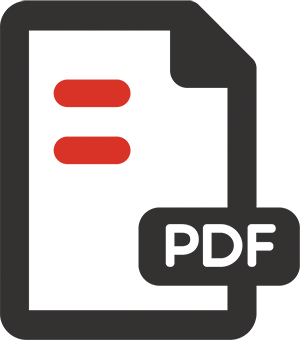 IIP letter to pupils
Our role as Investors in Pupils Ambassadors involves promoting Investors in Pupils by attending Open Evenings and welcoming visitors to our school.
School Council
School Council Members 2017/18
The School Council is made up of two children from each class from Rec/Y1-Y6. They meet regularly with Mrs Goodall.
School Council Information
School Councillors represent their classes to help make our school to become a better place. School Councillors have to make very important decisions and be role models for the rest of the school.
This year the School Councillors have represented our school in many different ways. We put some questions together to interview 3 very different candidates for a role in school. They all had different styles of teaching but were all very passionate.
The Key Stage 2 School Councillors recently visited a school in Huddersfield to enjoy the Fair and Funky Fairtrade Conference. We made Tanzanian footballs, tasted chocolate and much more!
By Archie Barker-Hill and Poppy Sidebottom
School Council Reports 2016-17
School Council Fair and Funky Conference – Account
On Friday 3rd March 2017 all the Key Stage 2 School Councillors went to a Fair and Funky Conference at Netherhall Learning Campus. There were four workshops where we could find out interesting things about Fairtrade. The workshops were a drama story called "The Trip of Fairtrade," a Chocolatier called David who told us about the "Evolution of Chocolate" and a man called Angus who told us how to make Tanzanian footballs which are made by many poor people who can't afford real footballs. The very last workshop was about what the Fairtrade sign really represented. It also told us about who Fairtrade has teamed up with, such as a company called Suma Foods which produces wholesale foods. This was very interesting and we all had an enjoyable day.
By Poppy Sidebottom and Archie Barker-Hill, Y6
Eco Council
Eco Council Member 2017/18
The Eco Council was set up in September 2012. Previously the School Council had undertaken this role within school. There are two Eco Council members from each of the classes from R/Y1 toY6.
Eco Council meetings give our children the chance to discuss ways to make our school kinder to our planet.
Eco Council members look at ways we can save electricity. The children have used stickers with the words "Turn on" and "Turn off" on light switches to remind teachers and pupils to turn off the lights.
Visitors from Kirklees came to look are our Eco Audit and were impressed with our work. We are currently working towards the bronze and silver awards.
The Eco Council are also researching bees, butterflies and bats. The children are searching the woodland around school for clues to show whether these animals may have been in the woodland.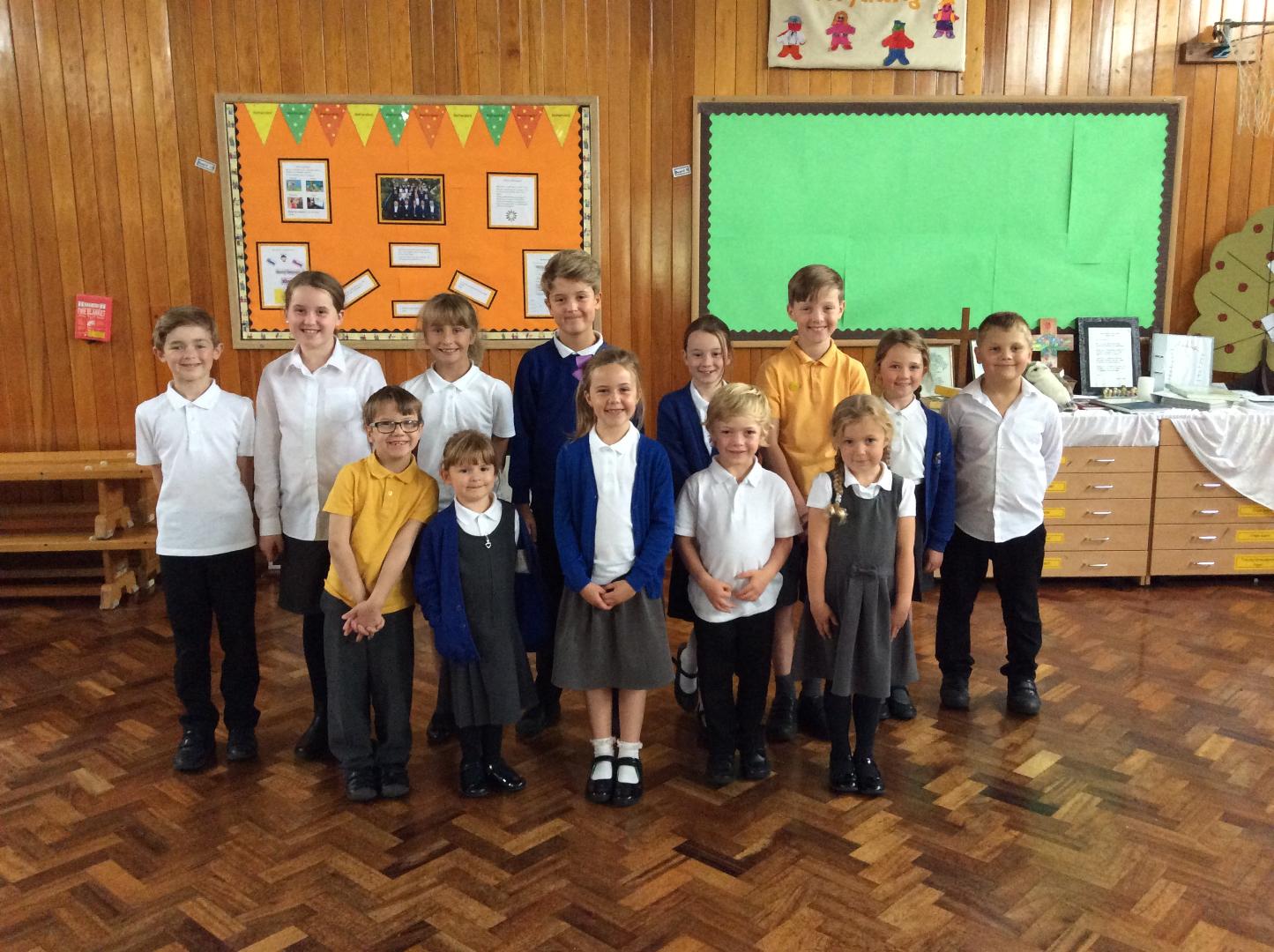 Accounts
Eco Council Visit March 2017- Account
This week Sal Kerry from Kirklees Council came to talk to us about energy usage and ideas for energy saving. She gave us some stickers, thermometers and some badges. The stickers said turn on and off so we put the stickers on the computers and light switches. Our school has already got our bronze award and now we are trying to get our silver award. We didn't know we were so close to getting it.
By Amelia Saville and Oliver Webster, Y4
Befrienders
Befrienders is a peer support network which provides a service for any child who feels they need someone to talk to.
The service is closely monitored and supported by adult Befrienders, Mrs Mott (HLTA), Mrs Thomas (Cover Supervisor) and Mrs Smith (Headteacher).
The Befrienders are volunteers from Years 5 and 6 and are well trained to deal with any problem which may be presented to them. This training includes guidance on when to maintain confidentiality and when a problem is serious enough to be passed over to an adult.
The Befrienders not only provide terrific support to other children in school, but also benefit enormously themselves. Being a Befriender is a great responsibility which the children handle with maturity and respect.
Befriender Code
As Befrienders we will:
Listen carefully to each person who comes to us with a problem
Treat everyone fairly and as we would wish to be treated
We will be sensible and mature when dealing with problems and in meetings
Remember confidentiality unless we feel that an adult Befriender should be told
We will work as a team and support each other
We will be committed to our role as Befrienders
We will respect everyone's views, opinions and feelings
Try to suggest solutions to the problems
We accept sanctions if we make mistakes as agreed by the Befriender Team
Befrienders helping at the Christmas Fair.
Young Leaders
Young Leaders 2016/17
At Roberttown, we endeavour to ensure that our playtimes are happy, healthy and active. How do we do this?
We do this, in part, by ensuring that well trained Young Leaders engage with the children in the school on a regular basis.
Young Leaders are children in Year 6 who have received training from Legacy Sport in a variety of sports and activities, which they can then teach to the other children in the school.
The Young Leaders work on a rota basis to help create enjoyable, healthy lunchtimes and play times. Groups of three Young Leaders (overseen by a member of staff) are responsible for teaching games to the children in the school. These games involve minimal equipment but maximum participation and enjoyment!
The training undertaken by the Young Leaders focuses on communication, maintaining discipline and Health and Safety. All children involved in the sessions are directed as to how to keep themselves and others safe. The Young Leaders ensure that all are involved (regardless of age or ability) and if any behaviour issues occur they refer these to the teacher on duty.
This year we have a total of 20 Young Leaders from Year 6. These children are responsible for finding appropriate equipment, explaining the rules, demonstrating the games to the participants, overseeing them, organising the games and ensuring everyone has lots of fun! They currently work alongside leaders from Legacy Sport.
The Young Leaders provide an invaluable service to our school and all its pupils.
The scheme provides an opportunity, not only for all children in the school to participate in healthy, active breaks and lunchtimes, but also provides for children of all sporting abilities in Year 6 to further develop their confidence, sense of responsibility and communication skills.
CARE Group
CARE Group Members 2017-18
The CARE Group represent our school. They reflect the name by their attitude and actions. They act as role models for other children in school.
Our role is to monitor Collective Worship to make sure they reflect the Christian ethos of the school. We also deliver Collective Worship and talk about how it can be improved.
We also look at how the CARE tables are used and make sure they reflect our school ethos.