Investors in Pupils 2020/21
Investors in Pupils builds on the principles of Investors in People, empowering pupils through involvement in decision-making and developing responsibility and leadership in relation to their learning, behaviour, attendance, classroom management and induction.
Investors in Pupils supports pupils in setting targets for the class and for themselves whilst recognising the importance of the roles and responsibilities of everyone involved in their education, and how they can make a difference through working together. Investors in Pupils helps pupils to find out more about their school, the roles of everyone in it and develop an understanding of the school budget.
Our new Investors in Pupils Ambassadors are in place and are enthusiastic about beginning their journey together.
In September we will be developing our action plan. We are working towards maintaining our Investors in Pupils accreditation by continuing to develop the 5 key themes in our school. The themes are: behaviour, induction of staff and pupils, learning, attendance and classroom organisation and management.
Investors in Pupils Report- July 2018
We are all very proud of our achievement and would like to share some of the comments from our most recent report.
'Some important themes that were immediately evident were excellent teamwork and collaboration. The warm, friendly atmosphere was especially impressive and relationships were an obvious strength.'
'The presence of an effective Eco Council ('to give our children the chance to discuss ways to make our school kinder to our planet') further enhances aspects of school life.'
'Throughout the day pupils confirmed that there are a number of ways they can voice their feelings and opinions and that they are always listened to and supported.'
'When asked why the children come to school, a common response was 'because I love seeing all my friends and I love learning' which underpins their enthusiasm to attend school and explains attendance levels.'
School Council
School Council Members 2019/20
The School Council is made up of two children from each class from Rec/Y1-Y6. They meet regularly with Mrs Goodall.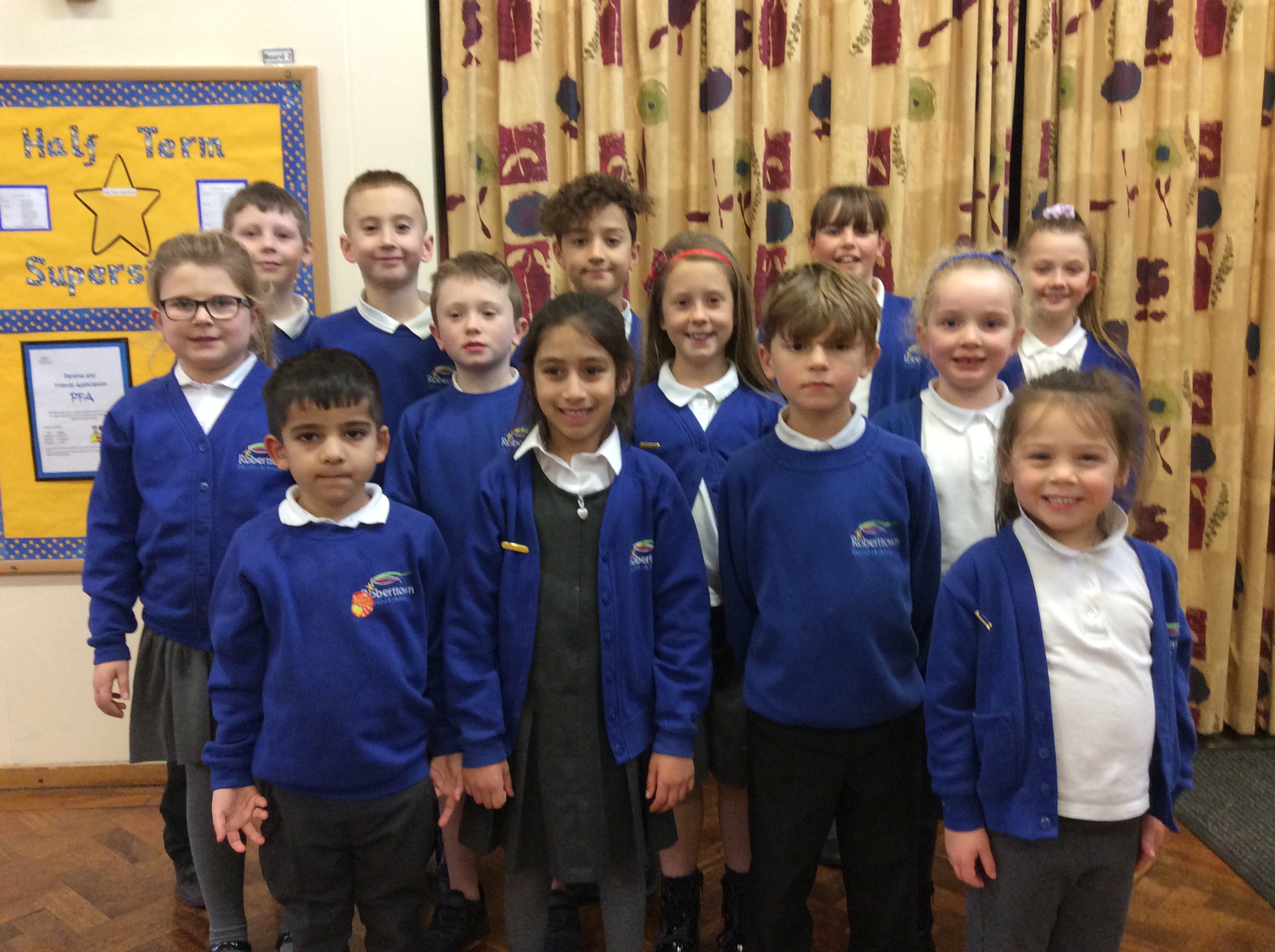 School Council Information
School Councillors represent their classes to help make our school to become a better place. School Councillors have to make very important decisions and be role models for the rest of the school.
School Council Projects
School Council organised a Language Day, with the funding we received from the local council to celebrate Local Democracy Week. All school took part in a range of activities from food tasting to speaking French and Italian. Year 3 and Year 5 also performed songs in French to the visitors from the local church.
Due to the success of the Language Day School Council organised another day with the World Cup theme. This included food tasting, football skills and Fantasy Football.
For the end of term, School Council organised a whole school election to choose a theme day. Each class put an idea forward and the children voted for their favourite. School Council manned the polling stations, promoting and improving understanding of democracy for the children.
We are all looking forward to another successful year.
Eco Council
Eco Council Member 2019/20
The Eco Council was set up in September 2012. There are two Eco Council members from each of the classes from R/Y1 to Y6.
Eco Council meetings give our children the chance to discuss ways to make our school kinder to our planet.
Last year Eco Council members worked towards and gained the Bronze Green Tree Award which celebrates the woodland in our school grounds. For this we chose to recycle Christmas cards, run a collective worship about the man who planted a 1000 trees and for the whole school to do a photography challenge looking at our woodland from various perspectives.
This year the Eco Council will choose new activities to work towards our Silver Award.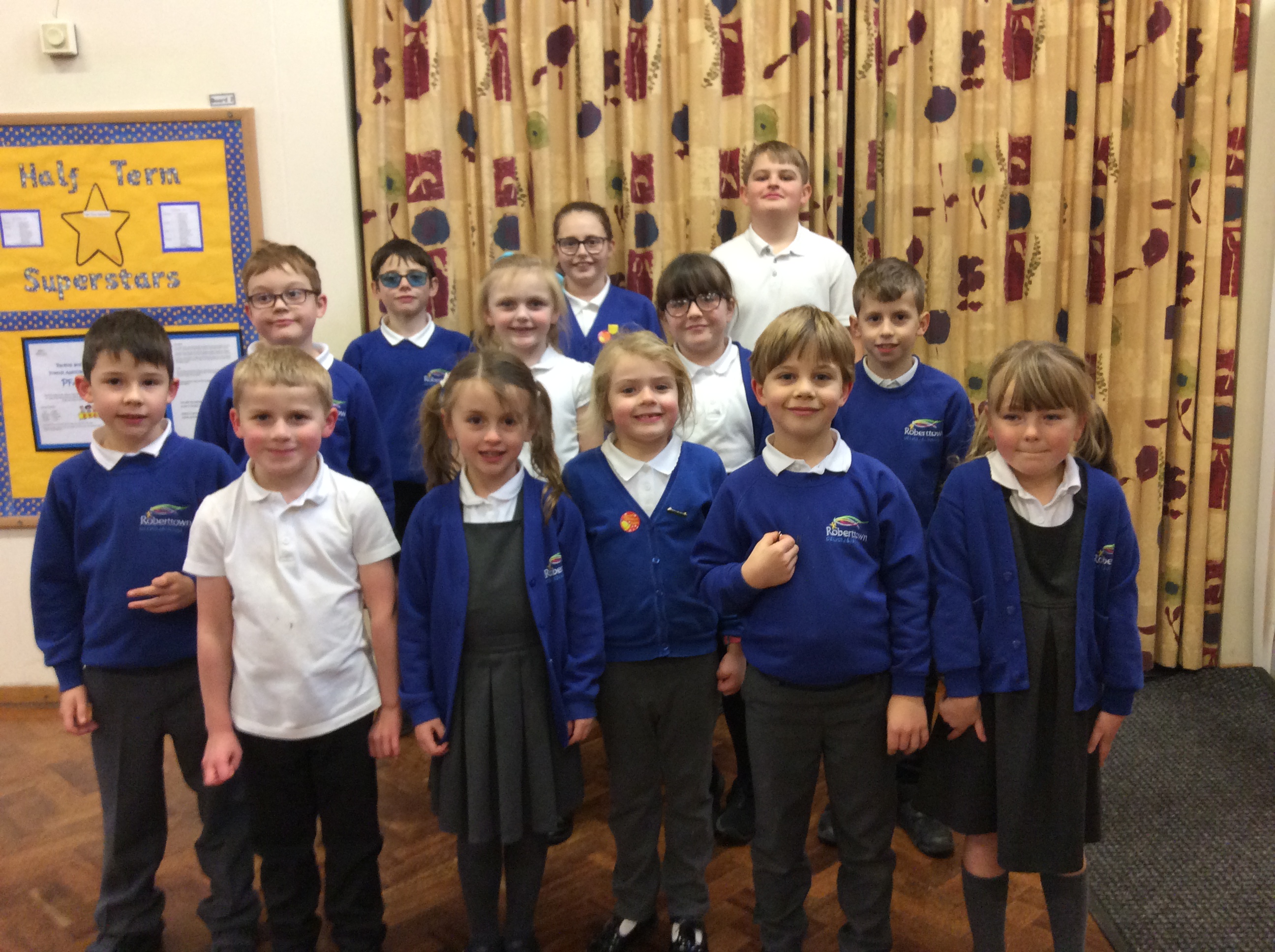 Befrienders
Befrienders is a peer support network which provides a service for any child who feels they need someone to talk to.
The service is closely monitored and supported by adult Befrienders, Mrs Mott (HLTA), Mrs Thomas (Cover Supervisor) and Mrs Smith (Headteacher).
The Befrienders are volunteers from Years 5 and 6 and are well trained to deal with any problem which may be presented to them. This training includes guidance on when to maintain confidentiality and when a problem is serious enough to be passed over to an adult.
The Befrienders not only provide terrific support to other children in school, but also benefit enormously themselves. Being a Befriender is a great responsibility which the children handle with maturity and respect.
Befriender Code
As Befrienders we will:
Listen carefully to each person who comes to us with a problem

Treat everyone fairly and as we would wish to be treated

We will be sensible and mature when dealing with problems and in meetings

Remember confidentiality unless we feel that an adult Befriender should be told

We will work as a team and support each other

We will be committed to our role as Befrienders

We will respect everyone's views, opinions and feelings

Try to suggest solutions to the problems

We accept sanctions if we make mistakes as agreed by the Befriender Team.
Young Leaders
Young Leaders 2019/20
At Roberttown, we endeavour to ensure that our playtimes are happy, healthy and active. How do we do this?
We do this, in part, by ensuring that well trained Young Leaders engage with the children in the school on a regular basis.
Young Leaders are children in Year 6 who have received training from Legacy Sport in a variety of sports and activities, which they can then teach to the other children in the school.
The Young Leaders work on a rota basis to help create enjoyable, healthy lunchtimes and play times. Groups of three Young Leaders (overseen by a member of staff) are responsible for teaching games to the children in the school. These games involve minimal equipment but maximum participation and enjoyment!
The training undertaken by the Young Leaders focuses on communication, maintaining discipline and Health and Safety. All children involved in the sessions are directed as to how to keep themselves and others safe. The Young Leaders ensure that all are involved (regardless of age or ability) and if any behaviour issues occur they refer these to the teacher on duty.
The Young Leaders provide an invaluable service to our school and all its pupils.
The scheme provides an opportunity, not only for all children in the school to participate in healthy, active breaks and lunchtimes, but also provides for children of all sporting abilities in Year 6 to further develop their confidence, sense of responsibility and communication skills.
CARE Group 2021/22
CARE Group Members 2019-20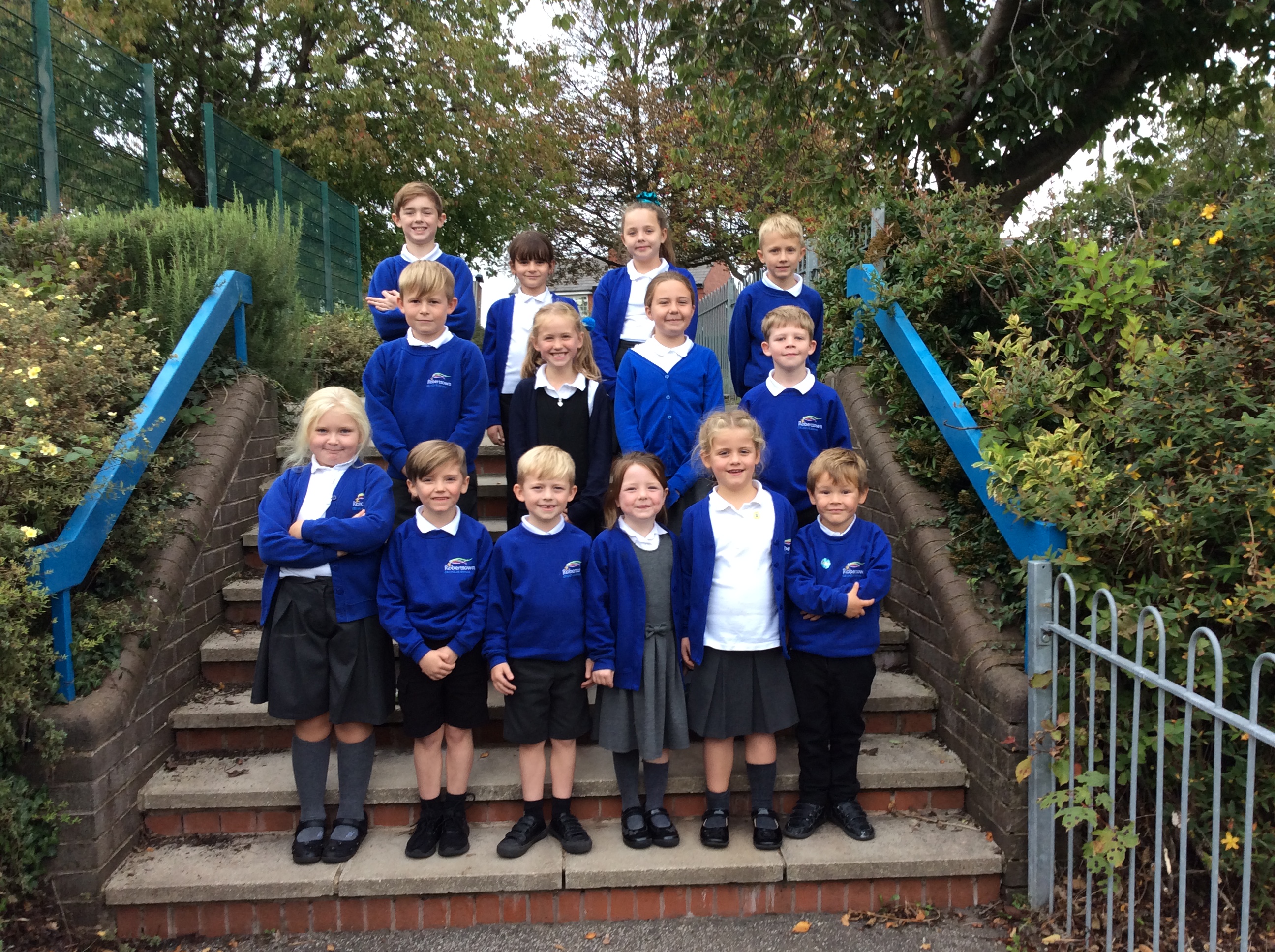 The CARE Group work together to support our work as a church school, promoting the story of the Good Samaritan and our CARE code.
The children are involved in planning, delivering and monitoring Collective Worship to make sure that it reflects the Christian ethos of the school.
CARE group meets with Mrs Glaves and a representative from All Saints' Church and talk about what we really enjoy about Collective Worship and also how we think it could be made even better. Each half term we plan and deliver an act of Collective Worship. We also look at how the CARE tables are used and make sure they reflect our school ethos.
The children in the CARE gorup are very mindful of spiritual, physical and mental health and have decided to introduce 'worry monsters' into school whcihthey will monitor closely with the help of Mrs Glaves.